Gorgeous Maternity Session at UNC | Chapel Hill Maternity Photographer
I am SO excited to blog about this gorgeous maternity session with Melody and Chris! They met as students at UNC and have been married for 10 years, and desired to take photos at their alma mater. I LOVED that they chose a location that was meaningful to them because it shows a part of their family story! :) We also included their adorable Italian Greyhound, Tebow, in the shoot (yes, he's named after Tim Tebow!) and he did such a great job during the session!
We started off the shoot by taking photos by the Old Well, one of the most iconic spots at UNC. We then took photos in front of the South Building and then at McCorkle Place. Both spots made absolutely stunning backdrops, and I personally loved how the brick added an academic and historical look to their photos! Another fun spot we took photos at was at Davie Bench, also known as the "Kissing Bench." The legend is that if a couple kisses on that bench, they'll get married! The funny thing was that Melody and Chris haven't kissed on that bench before, but we thought it would still be fun to do it since they are married! :)
We then ended our shoot on Franklin Street, and took photos in front of the Carolina Coffee Shop (a place where they would frequently go as students!) and also took a couple of photos of them walking on Franklin. It was truly a meaningful and sweet way to end the session! Enjoy some of my favorite photos below, and I can't wait to meet their baby girl!!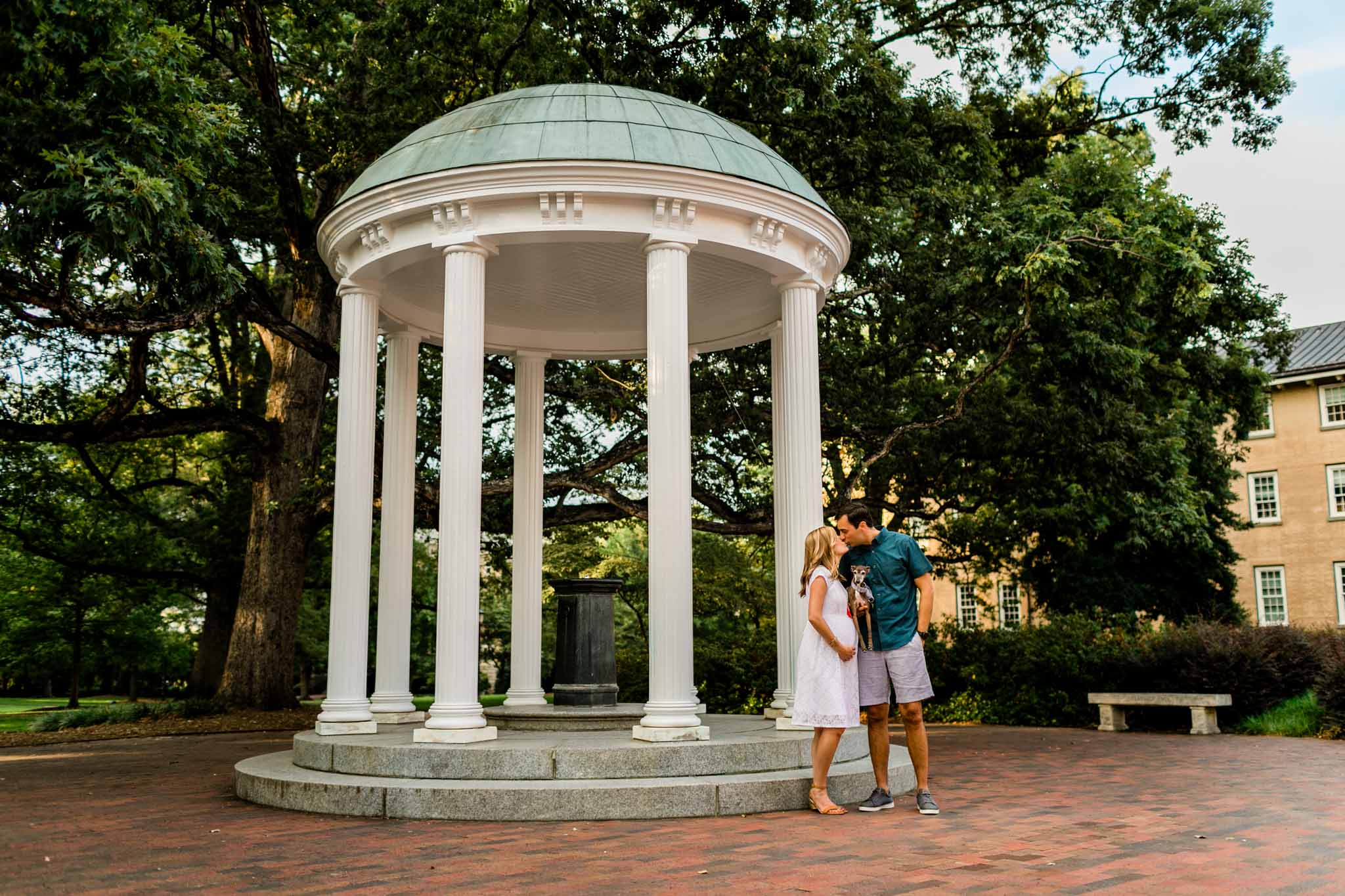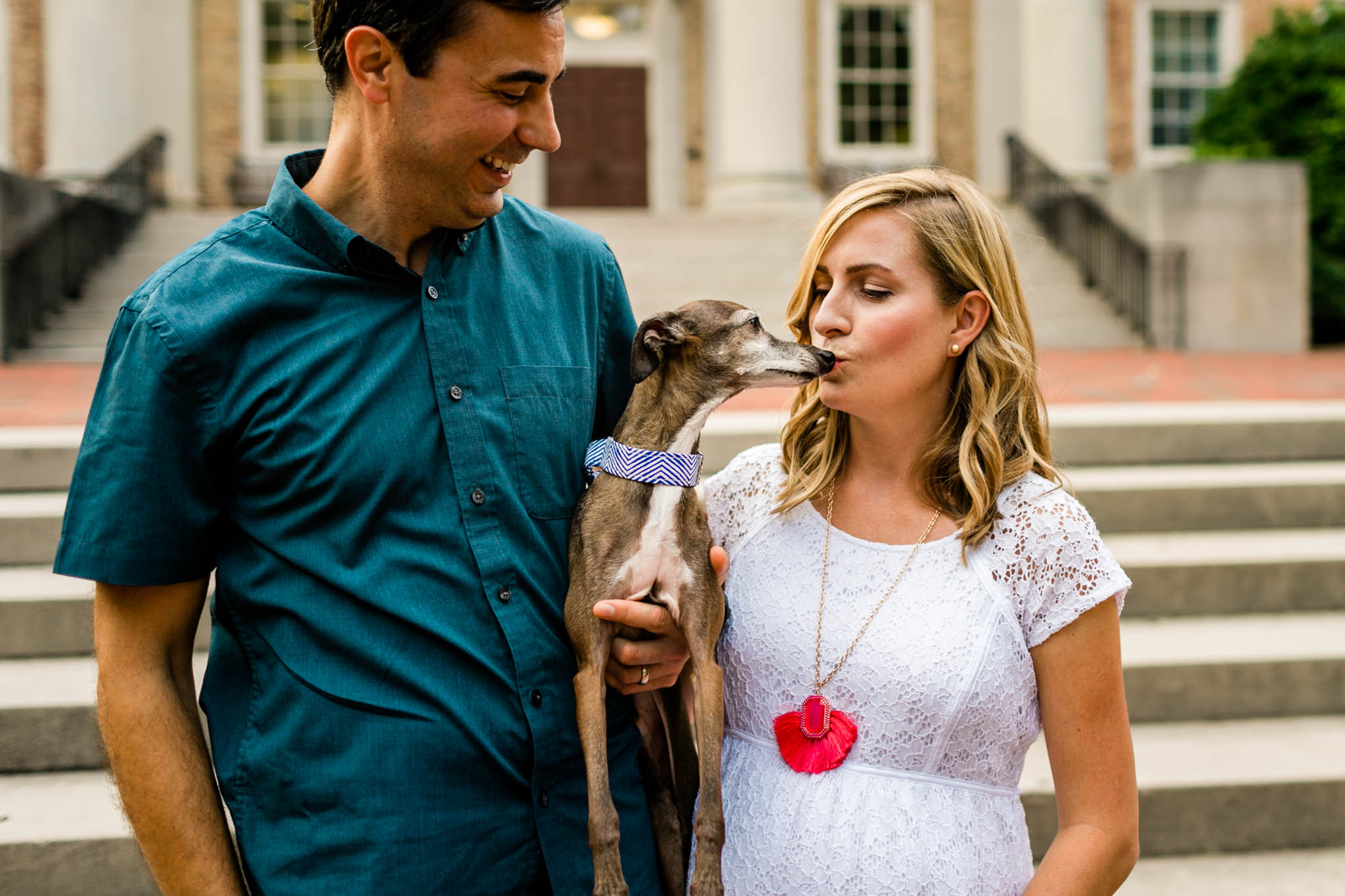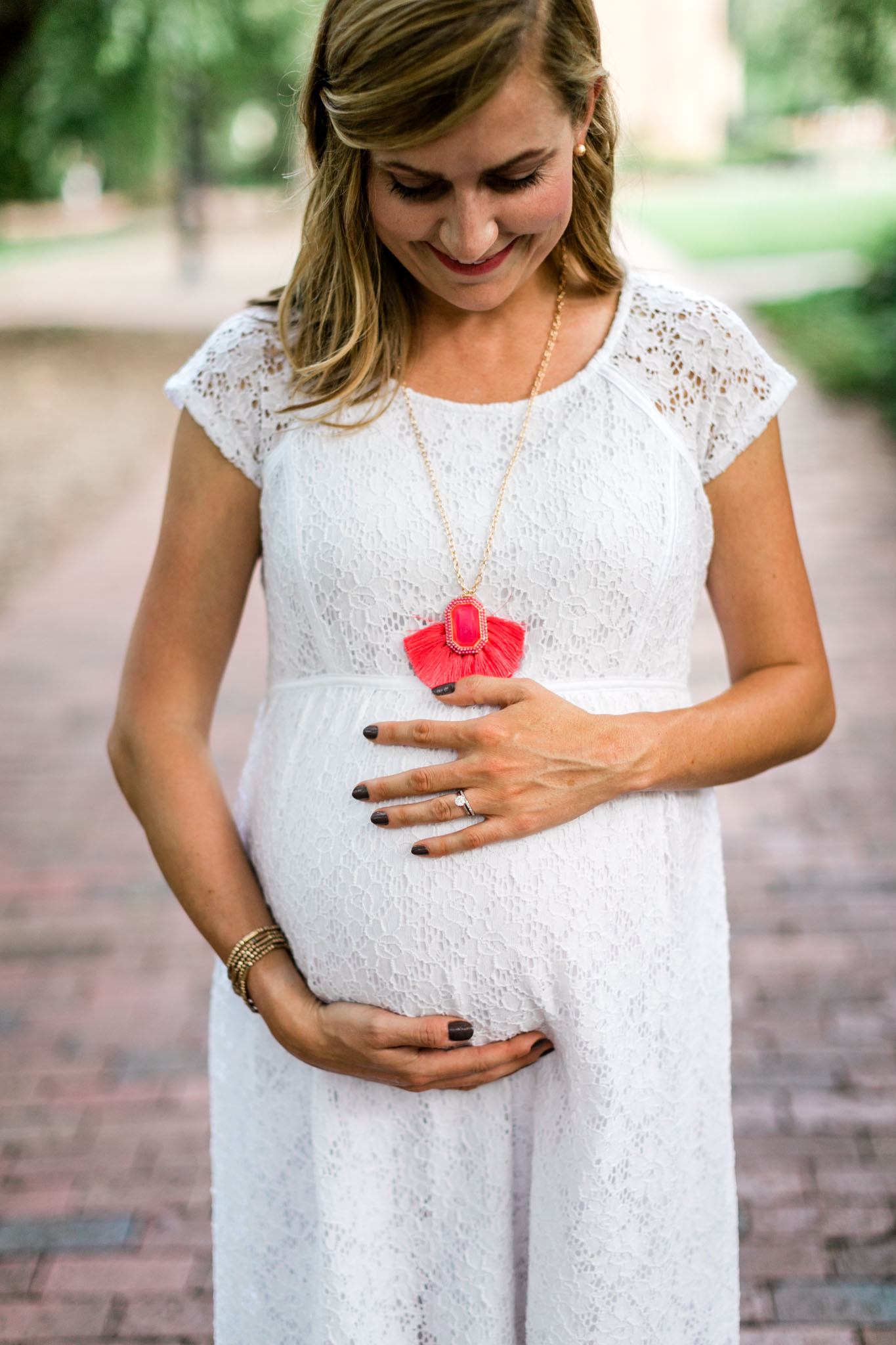 Are you in need of Chapel Hill Newborn Photographer or Maternity Photographer? I'd love to work with you and capture this special season of life! You can get in touch with me by sending me an inquiry here. I'm proud to serve the greater Triangle area including Durham, Raleigh, Chapel Hill, and beyond.