A Sweet Proposal at NC State | Raleigh Engagement Photographer
I had the honor of documenting Blake and Cassandra's sweet proposal last month at NC State! When Blake I were chatting and planning for the shoot, I learned that Cassandra is a NC State alum and is a huge Wolfpack fan! He wanted to take photos some place that was meaningful, and decided to do the proposal at Primrose Hall, a beautiful brick building on campus that she loves.
When I got to Primrose Hall the day of our shoot, I did a quick walk around to make sure there wasn't anyone using the spot, and fortunately we had the spot to ourselves! I was also pleased with the lighting; we took photos during the golden hour and the light was absolutely perfect! When Blake and Cassandra arrived, he came with her blindfolded. He then took it off once they got in front of the building, and her expression was priceless! She was so happy and excited, and I remember I couldn't help but smile too!! :)
After the proposal, we walked around campus taking engagement photos and it was SO fun! Blake was also prepared and brought fun signs (i.e., "he asked" and "she said yes!") to celebrate their engagement! It truly was a joy getting to know the both of them better, and to capture them laughing and interacting with one another! Congrats, Blake and Cassandra, and I can't wait to capture your wedding day in the spring!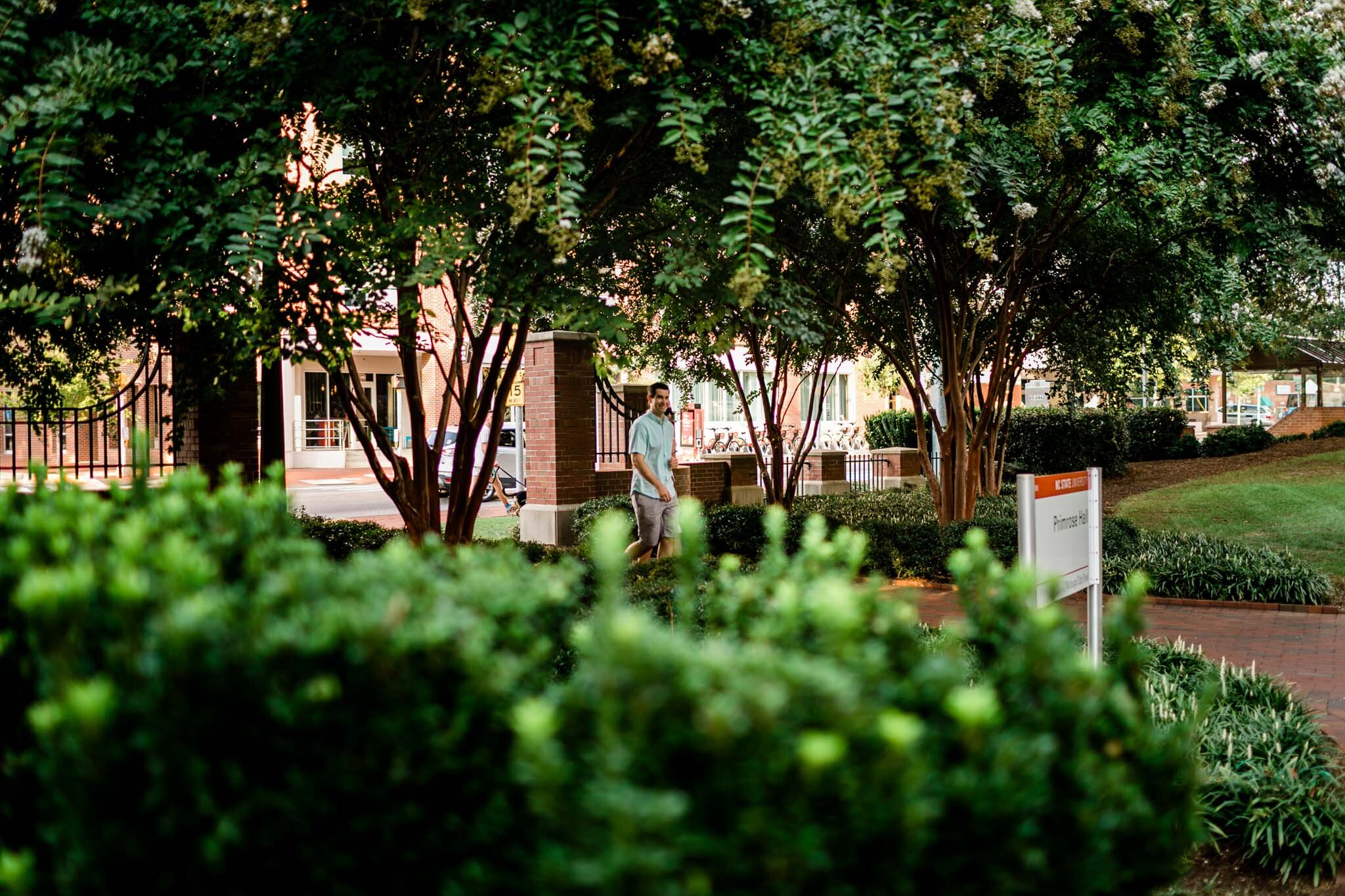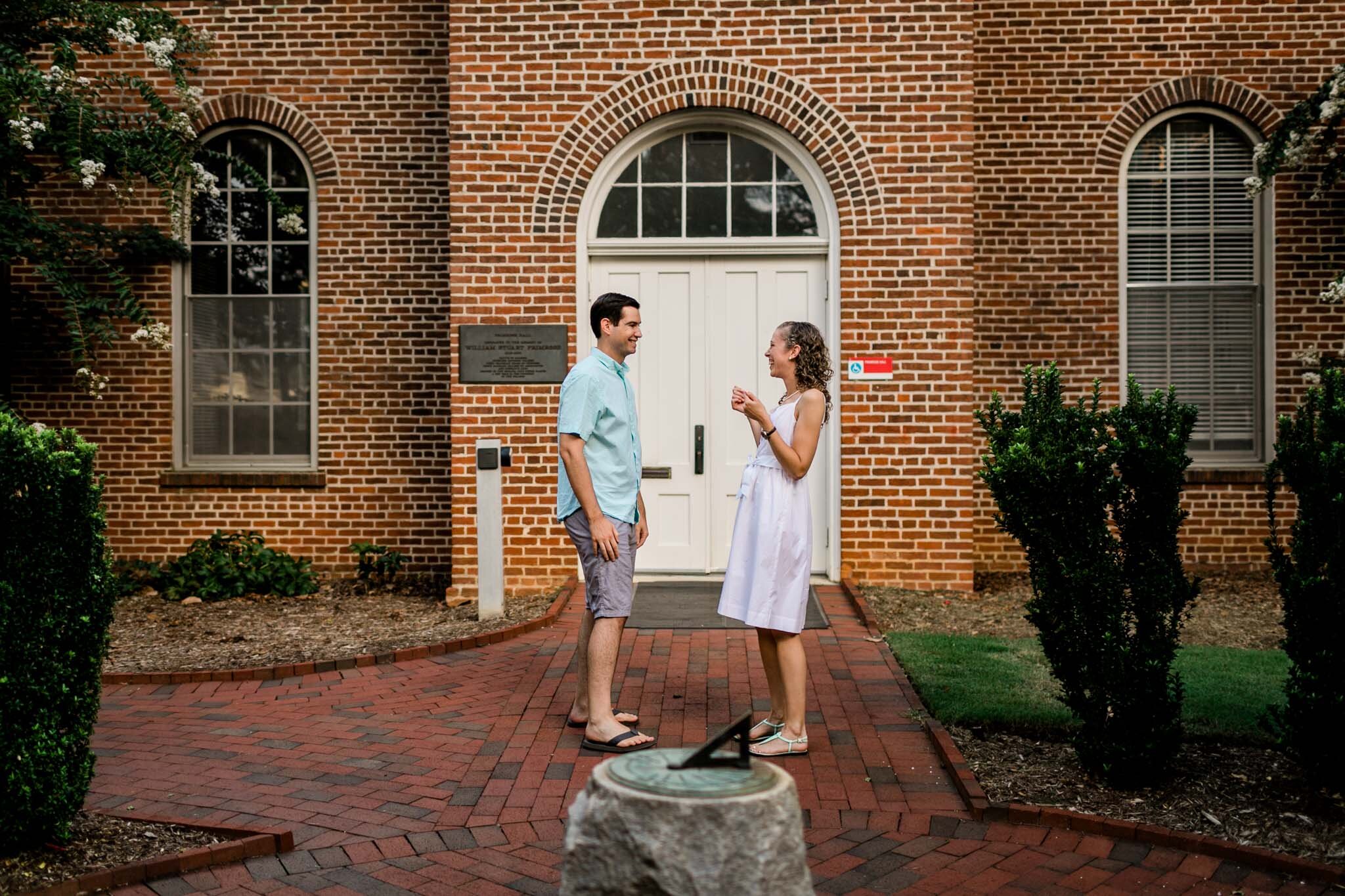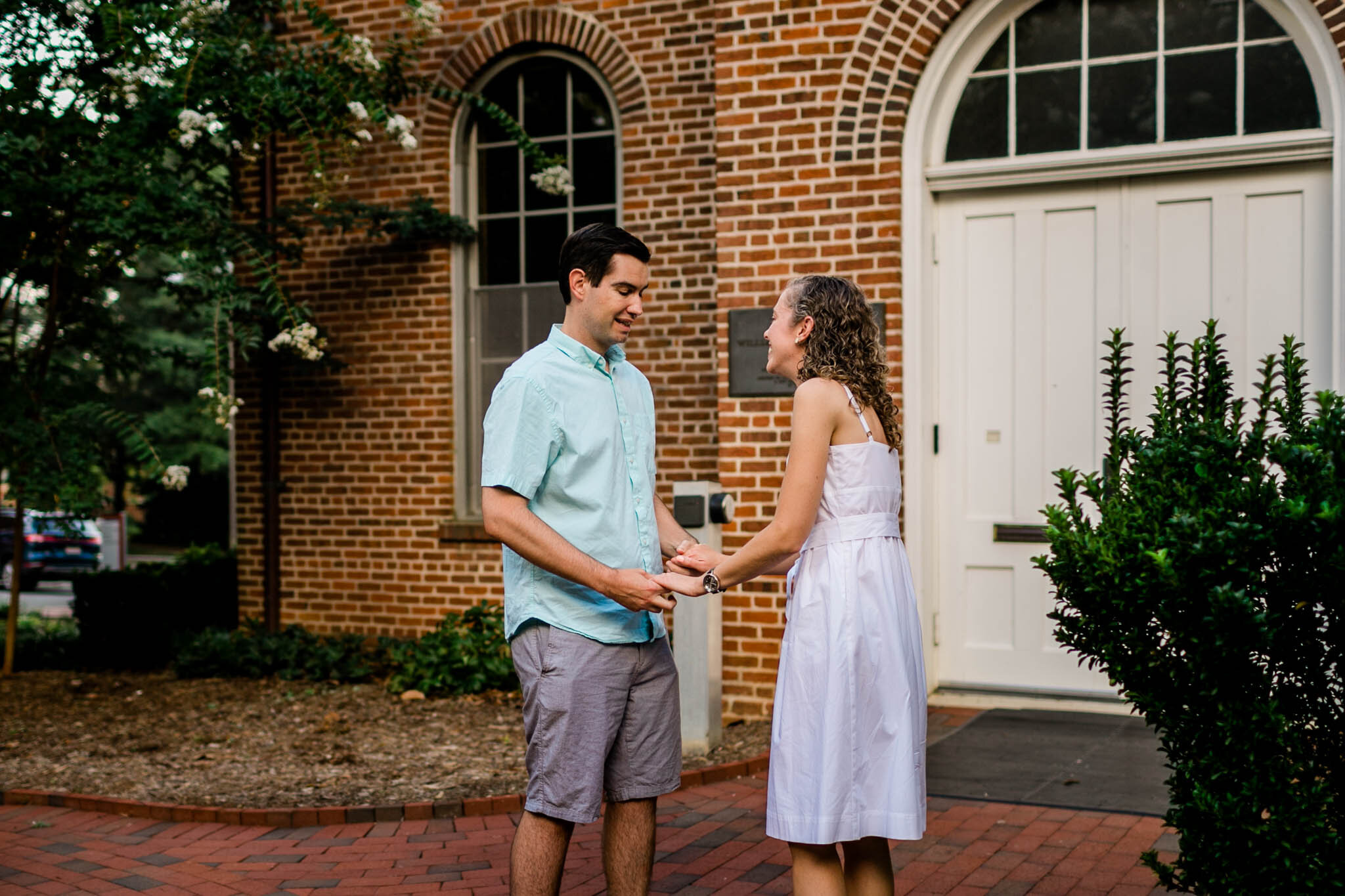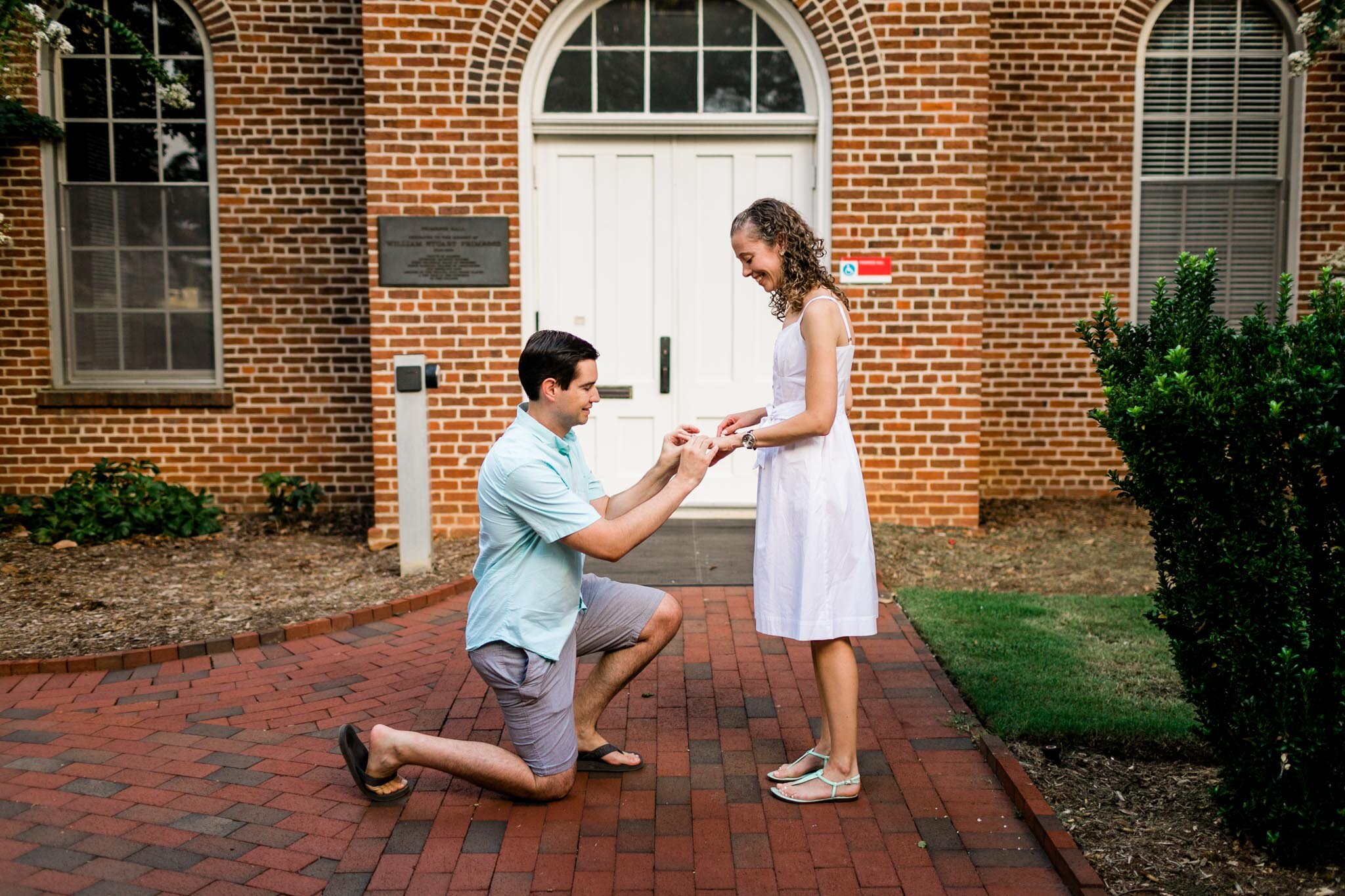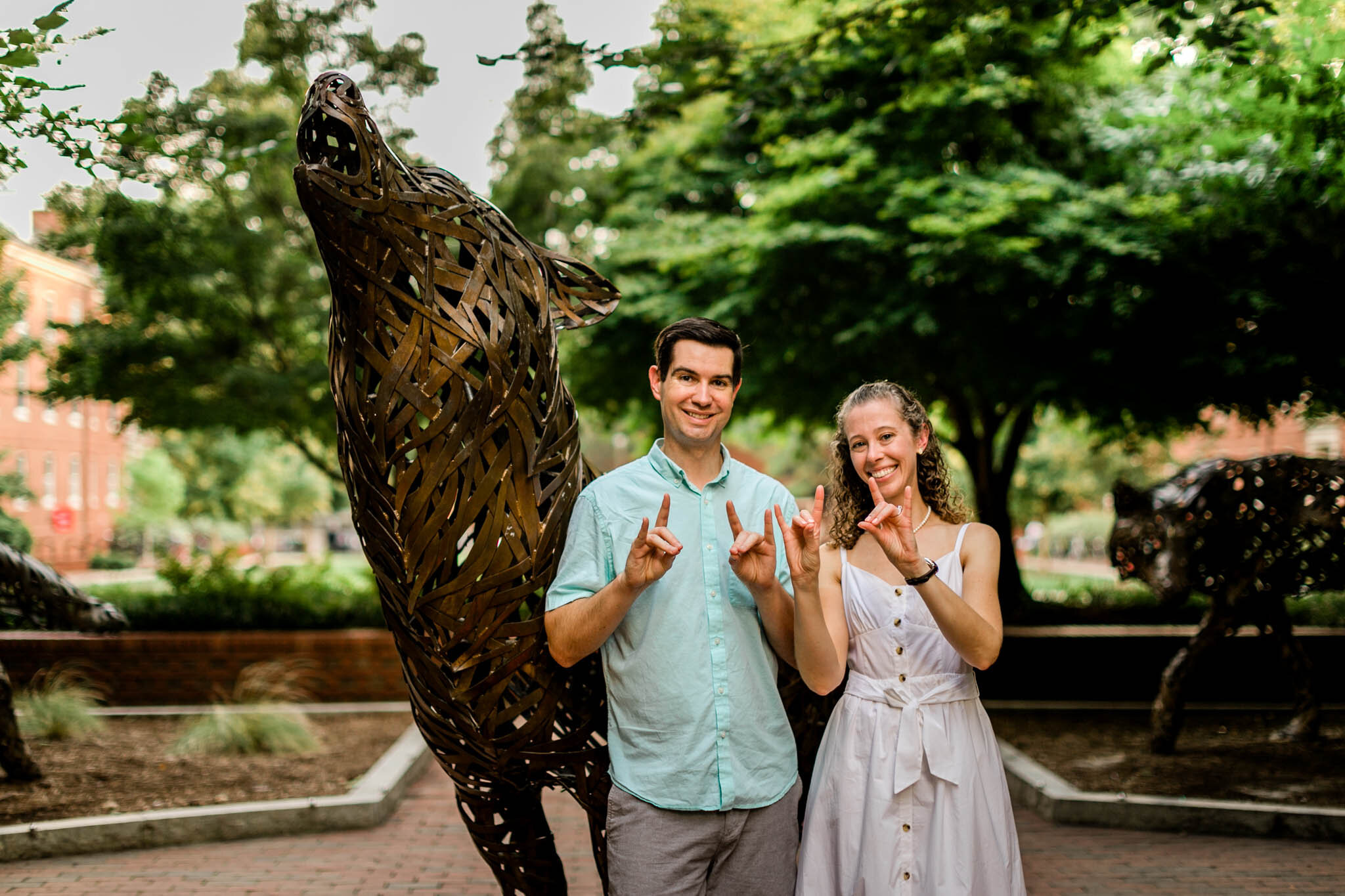 Are you in need of Raleigh Wedding Photographer or Engagement Photographer? I'd love to work with you and capture this special season of life! You can get in touch with me by sending me an inquiry here. I'm proud to serve the greater Triangle area including Durham, Raleigh, Chapel Hill, and beyond.