Twin Boys is Double the Fun! | Seattle Family Photographer
I had the honor of photographing portraits of my cousin's family during my recent visit to Seattle, and we had so much fun! We took pictures at the University of Washington (one of the most beautiful college campuses!) and it was PERFECT timing because the leaves were turning colors and beginning to fall.
We started off on Memorial Way and it's one of my favorite spots to take photos because of the gorgeous backdrop. The light was soft and warm, and the beautiful crisp leaves were perfect for throwing! After capturing a couple of group portraits of the family, it was time for tossing the leaves in the air. And wow, the results were A-MAZING!!! The happiness captured on the kids' faces was absolutely priceless! See for yourself below!
We also documented individual portraits of the twins and they were incredibly funny, silly, and oh so adorable! I love capturing multiple expressions when it comes to children photography because kids are so animated, uninhibited, and carefree. The twins had SO much energy and excitement, and it absolutely came through in the photos!
Childhood is so fleeting and capturing this moment in time is so, so precious. I still remember when they were born and just how little they were…and now they are running around, asking lots of questions, and have such an enthusiasm and curiosity for the world! How did they grow up so fast?!
All this to say, I hope y'all enjoy the highlights below!
Location: University of Washington, Seattle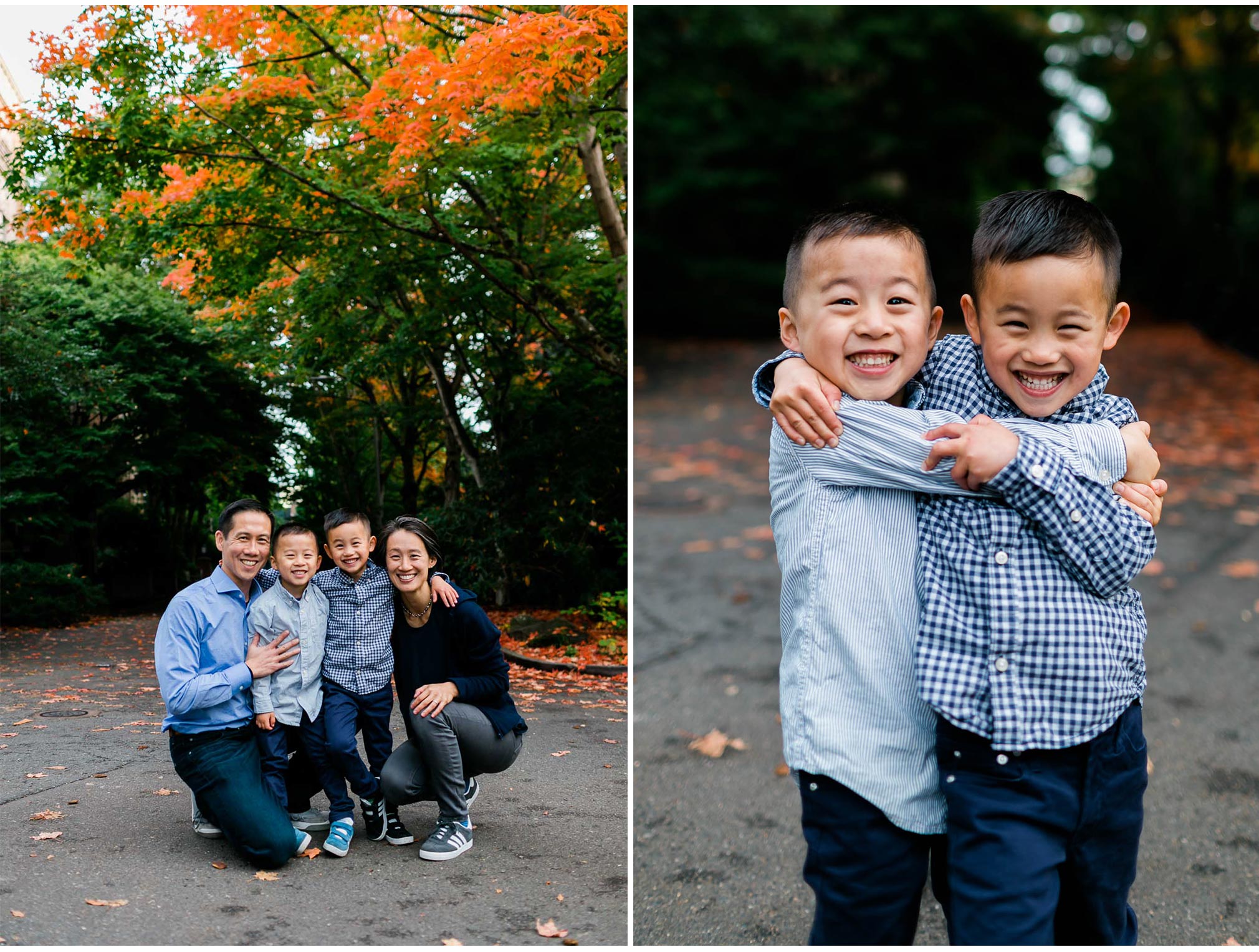 Are you in need of Durham Family Photographer? I'd love to work with you and capture this special season of life! You can get in touch with me by sending me an inquiry here. I'm proud to serve the greater Triangle area including Durham, Raleigh, Chapel Hill, and beyond.