Raleigh Family Photography at Umstead Park | The Vincent Family
Did you know locations play such a vital role in photography sessions? The reason is because your location helps tell your family's story. The environment is part of telling the viewer WHO you are and helps shape your story. For this Raleigh family photography story, I had the wonderful privilege of photographing the fun-loving, Vincent family! This family is athletic and love the outdoors, and they regularly run at Umstead Park. So, it made perfect sense to photograph at Umstead Park since they spend so much time there as a family!
One of my favorite moments was when we got to the gorgeous lake. The sun was setting SO perfectly, and the light gave such a warm glow! Their daughter, Margaret, picked up some rocks and started tossing them in the lake. Her parents then joined in on the fun and taught her how to skip rocks (side note: it is TOTALLY harder than it looks!). I loved the intimacy and connection between them all, and I was so happy to steal a photo of Margaret hugging her parents on the bench. It was a sweet, organic moment and one of my favorite photos that night!
I also LOVED how funny and creative they were! Towards the end of the session, we were having fun thinking of Christmas card photos, and they came up with a human Christmas tree!! How creative is that?! You have to check out the photos below! Enjoy!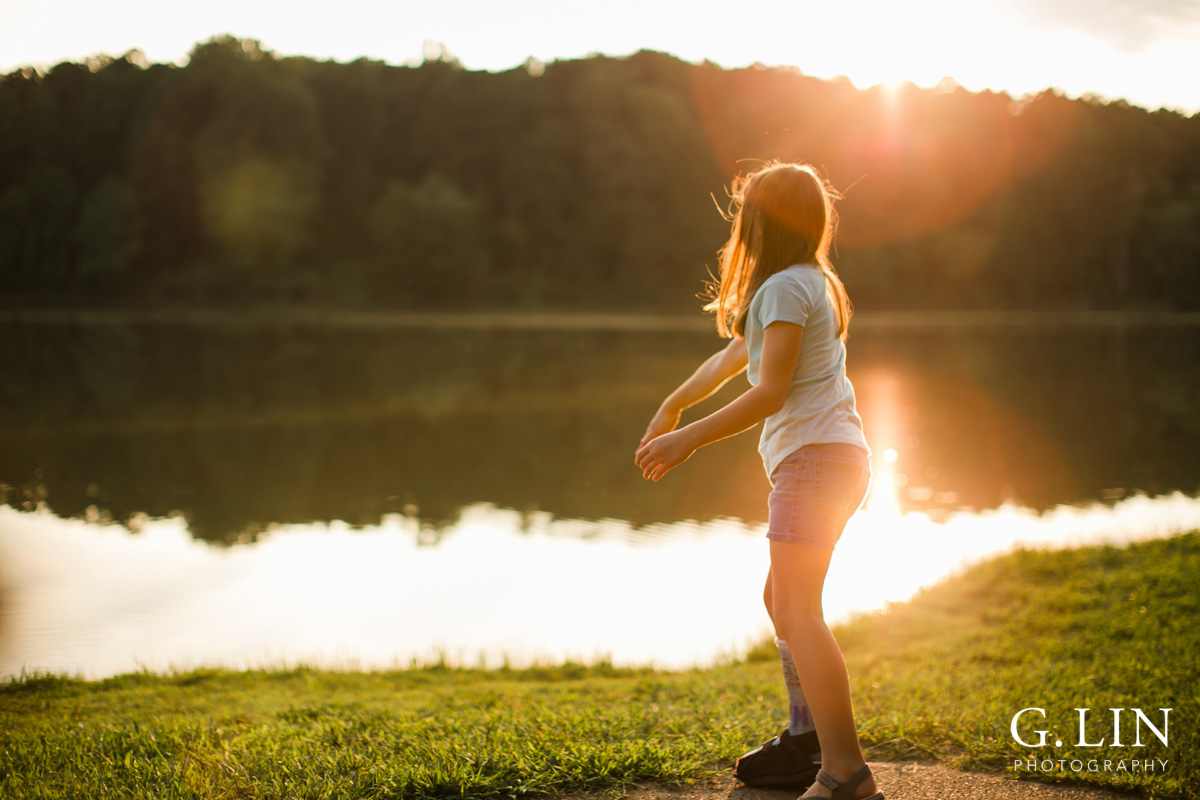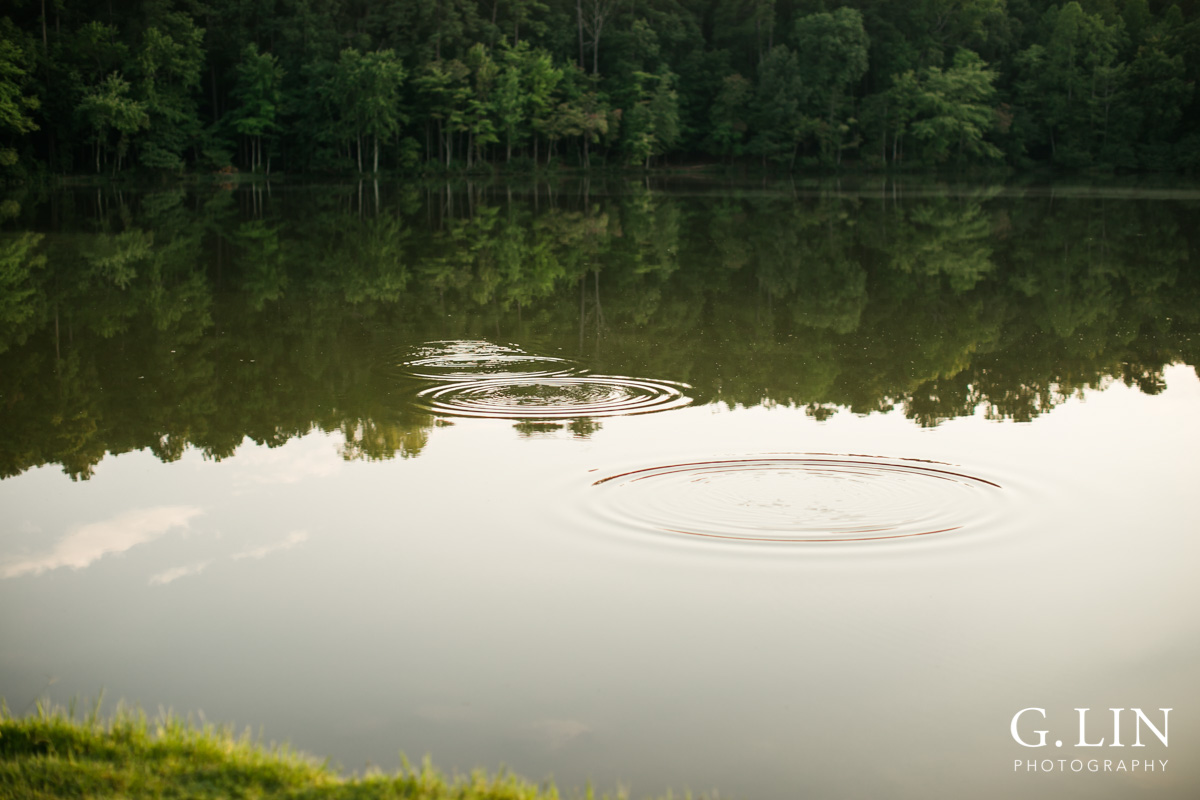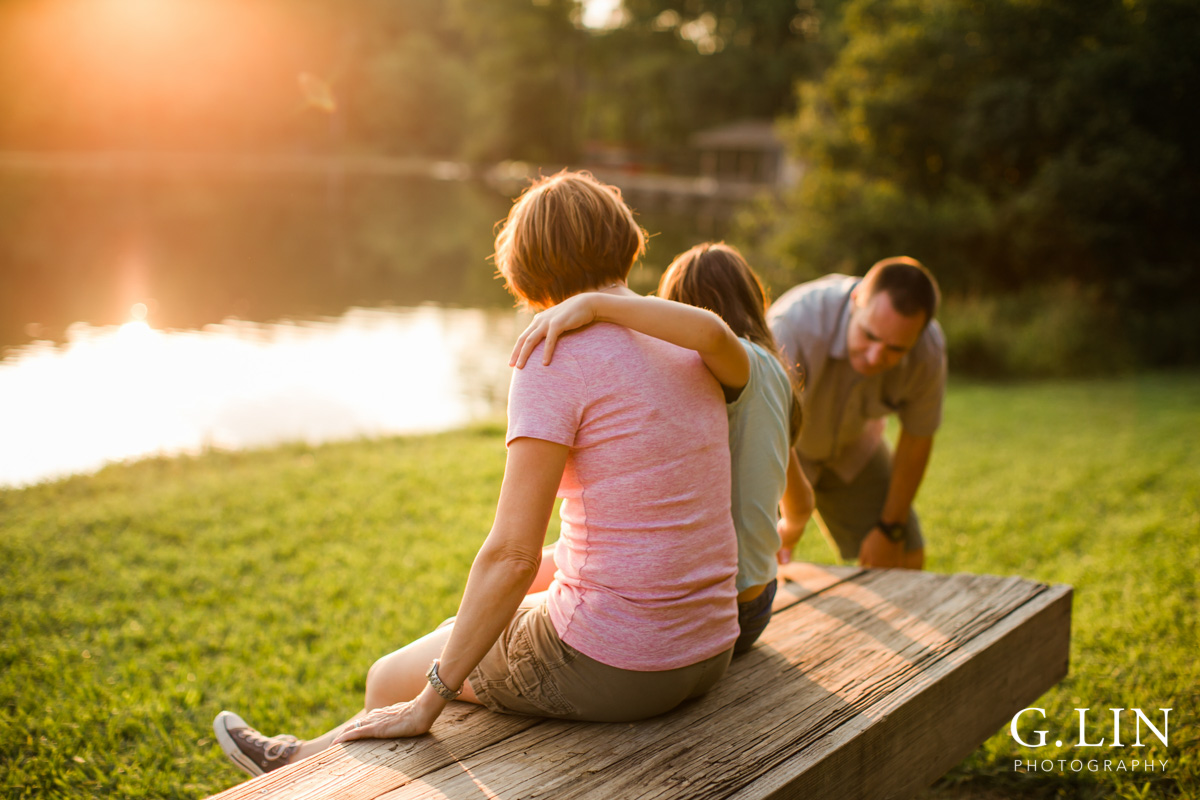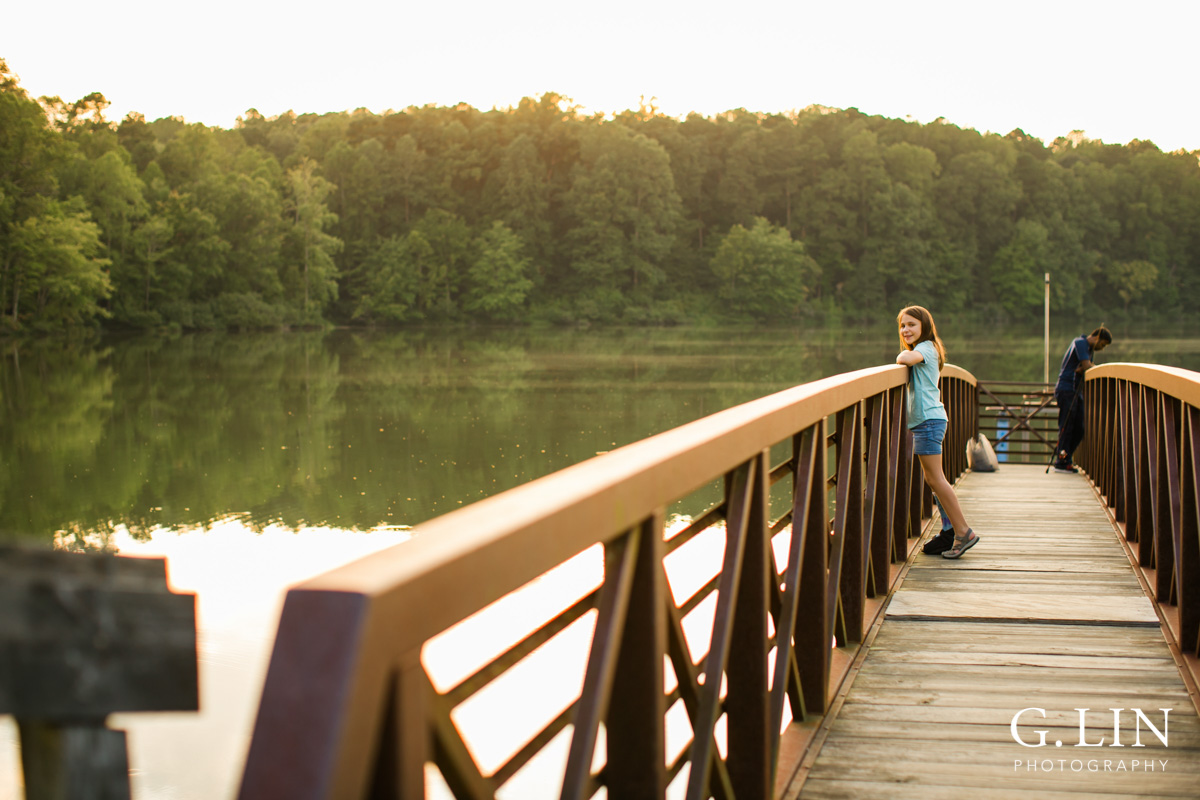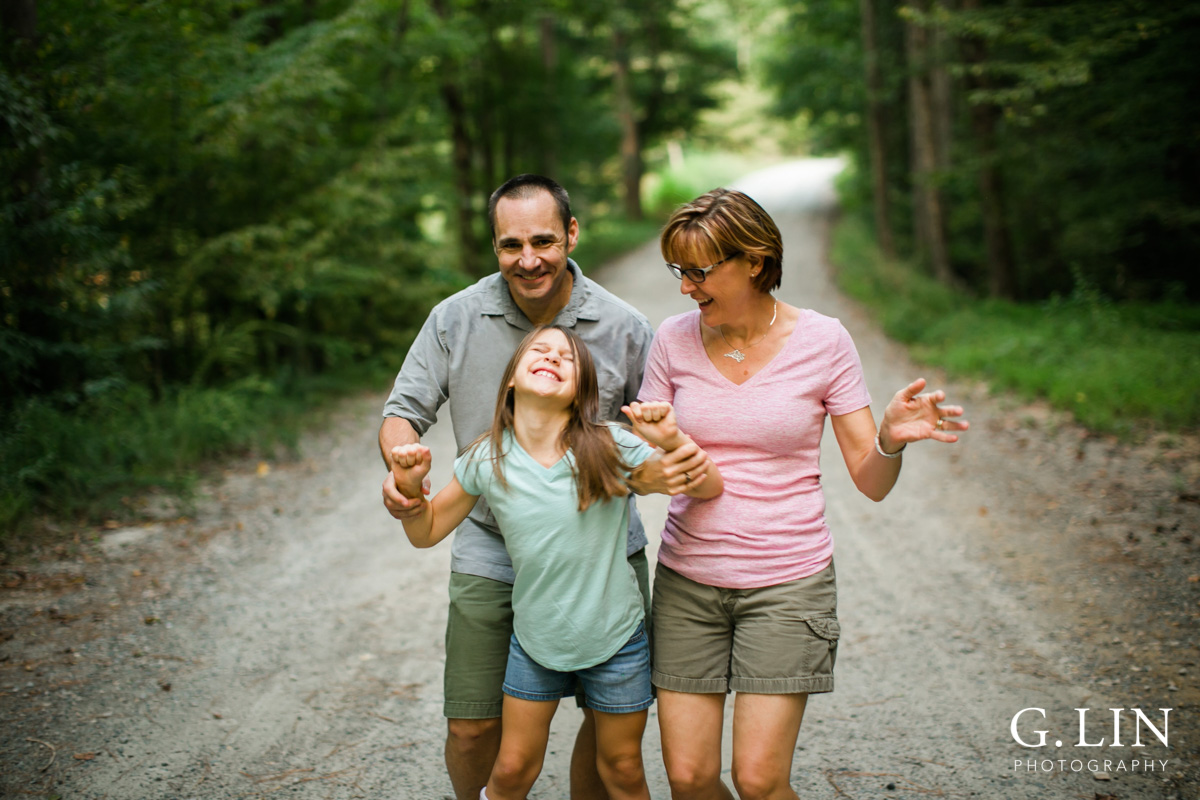 Looking for a Durham Family Photographer or a Raleigh Family Photographer? Contact me HERE! I also serve the surrounding areas in the Triangle including Cary, Chapel Hill, and Apex.