A Sweet Family Session at Home | Durham Family Photographer
Do you know my favorite place to take photos? Believe it or not, it's YOUR HOME! Often times, clients ask me for my thoughts on a location and I love letting them know that their home is an option—most people don't even realize that's possible! When Oliver contacted me, I learned that they've taken family photos at their home before and I was SO excited to hear that!
We started their session in their backyard, and it was truly the perfect fall backdrop! They were all so charming and warm in front of the camera, and I truly enjoyed getting to know them, especially their daughter! She was so cheerful the whole time and LOVED smiling for the camera! She also wanted to include her dolls and her favorite stuffed animal named Doggy in the shoot, and of course I said yes! It was so funny because it reminded me of my favorite stuffed animal growing up who was also named Doggy!!
One of my favorite moments was capturing their daughter hugging and kissing her dad. She was so affectionate and the look on her face was priceless! You can tell she really adores her dad! I also loved capturing photos of just Oliver and his wife, Sarah. Their bond with each other was so genuine and strong! I believe it's so important to take photos of just the parents when possible because honestly, when was the last time you got professional photos together? People usually tell me it was their wedding!
Enjoy scrolling through highlights and getting to know this lovely family!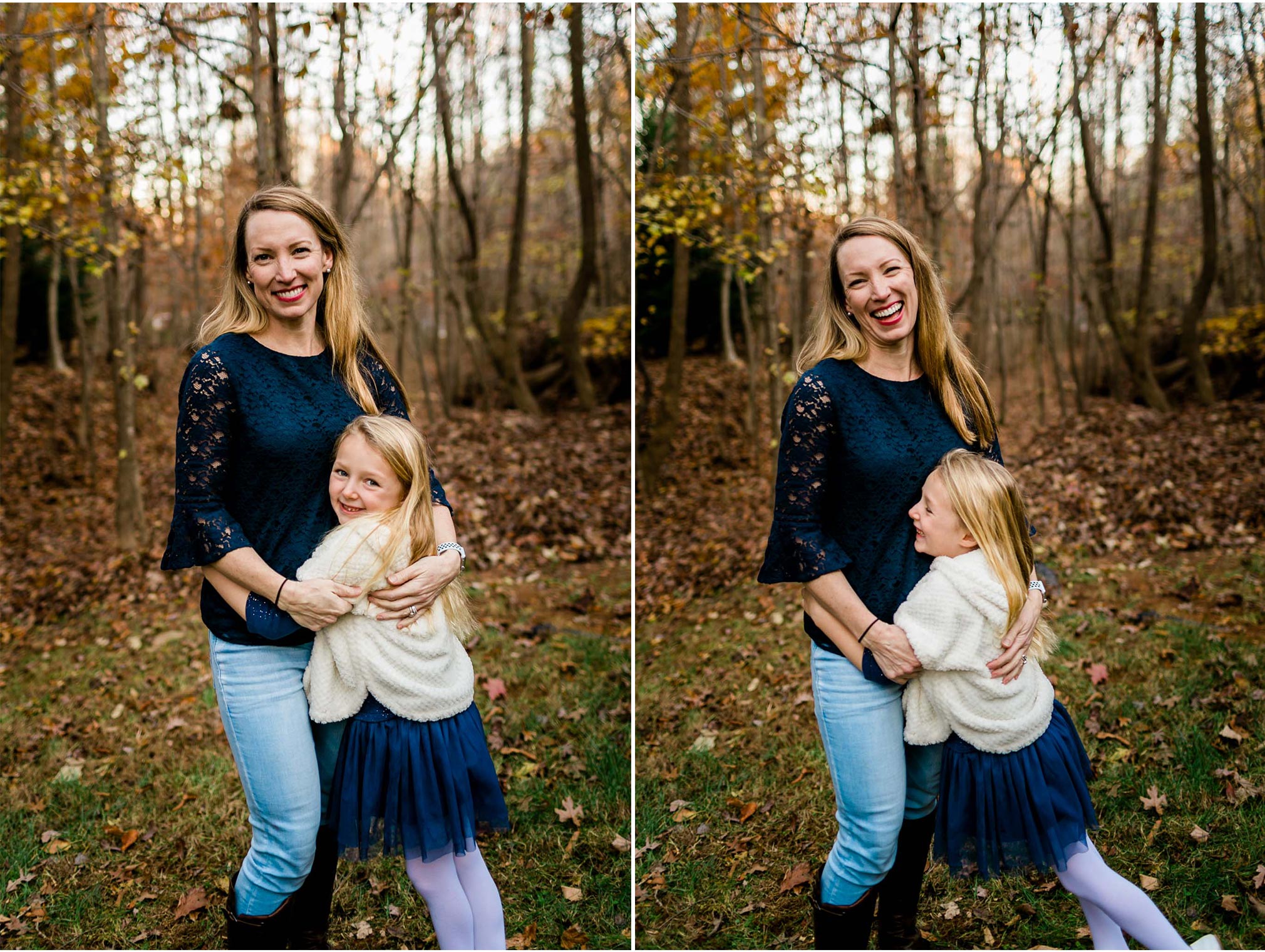 Are you in need of Durham Family Photographer? I'd love to work with you and capture this special season of life! You can get in touch with me by sending me an inquiry here. I'm proud to serve the greater Triangle area including Durham, Raleigh, Chapel Hill, and beyond.
Children, Family, Lifestyle, Portrait
Genevieve Fu
G. Lin Photography, LLC
family, durham family photographer, durham family, at home photography session, lifestyle home session, family of 4, fall family photo